Private Salsa Dance Lessons
Learn How To Salsa, ChaChaCha, Bachata, Mambo, Performance Training, Weddings, etc.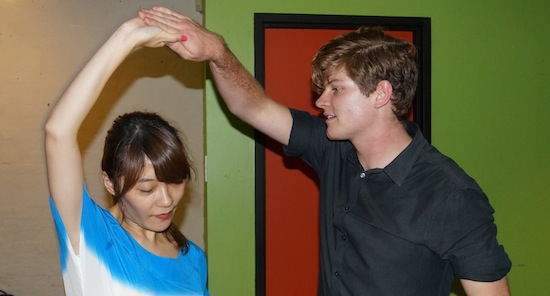 Private Salsa Dance Lessons Special Offer!
Private Latin Dance lessons with a professional Salsa Suave Instructor
$395 for 5 lessons… pay in advance special.
Price valid for up to two people! i.e. bring a partner and pay only $175 each.
Private Salsa Dance Lessons Package Deals
Casual Private Lesson: $95 each.
Bronze Package: 5 Private Lessons: $395
Silver Package: 10 Private Lessons. plus 1 FREE lesson: $795
Gold Package: 15 Private Lessons, plus 2 FREE lessons: $1,195
Platinum Package: 20 Private Lessons, plus 3 FREE lessons: $1,585
Bookings : info@salsasuave.com.au Email us with your name and phone number.
About Private Salsa Dance Lessons
Private lessons are one-on-one classes tailored to your specific needs: Learn what you want at your own pace.
Private tuition is for everyone; guys, girls, couples and groups…from absolute beginners to advanced.
Whether you want to gain confidence, fast-track your learning or improve particular skills we will cater your lesson to your specific needs.
To book a lesson or for more information email us at info@salsasuave.com.au or fill out the form on our Contacts page.
Private Salsa Dance Instructors
Fernando Providel is one of Sydney's most admired and sought-after Instructor. He has a vibrant and dedicated team of instructors who are committed to your learning. Click on the following link to view their professional profile.
Fernando can instruct both guys and girls in the Private Salsa Lessons.
To book a lesson with Fernando email him direct on fernando@salsasuave.com.au.
For more information about private tuition, please contact us.
Private Salsa Dance Cost, Venue, Dates and Times
Fernando is a full-time Latin dance instructor and teaches every day of the week from 9am to around 10pm Salsa Private Classes.
The cost and the location, date and time of the Salsa Private lessons varies depending on availability.
To inquire about our availability and to book a lesson, please contact us.
Bookings.
To reserve a place in any of these courses, please contact us direct on 1300 724 442 or send us an email at info@salsasuave.com.au
Click here to view are Privacy Policy and out Terms and Conditions