Latest News
We are super excited and looking forward to the Suave Anniversary party coming up on Friday 29th August. This is our Annual Party we hold to celebrate Suave's Birthday, and we do it in style, as this this year we are 9 years old! The Party will be at Randwick Labor Club, 135 Alison Rd, Randwick, which has a big hall and dance space to view the performances and dance all night long. The Performance Showcase will be presenting our Students, Instructors and Professionals delivering shows of different styles like: Belly...
read more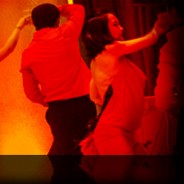 Salsa is a high-tempo energetic partner dance that can be improvised of performed with a set of dance routines. It is danced to eight-beat music with dancers moving on three beats, pausing for one beat, dancing for three beats, then pausing for one beat. Salsa dancing is mostly a stationary dance with little movement around the dance floor. In Salsa dancing, dancers rely on the movement of their legs and upper bodies to convey the energy and motion of the dance. Improvised flourishes known as 'styling' (e.g. hip-rolls, arm...
read more
It is very common to be nervous for your first Salsa dancing lessons. So here are a few helpful hints to make sure you feel a little bit more prepared when you are doing the Salsa dance steps in class. Our Salsa dancing for beginners course is designed to take you from absolute no experience in dancing, to having a few salsa moves, dancing to the salsa music and doing it with a partner in just 8 weeks. We make it fun and easy for you. So be optimistic and hopeful about achieving the necessary skills to dance Salsa. There are no left footed...
read more